Today at work they had the "Asian-Pacific American Heritage Picnic" in the central mall at my company. It was great fun. I chose one of the Vietnamese Sandwiches for my lunch.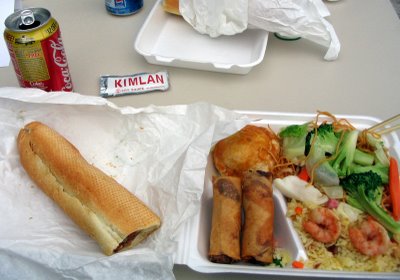 They had musicians and a martial arts demo. Raffle prizes too, but I didn't win anything.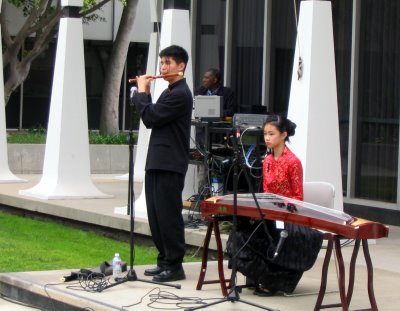 I had my name written in Chinese calligraphy and got a piece of origami too. Fun times!